Digital Coverstory Februar – g a z e a n d h a z e

WE ARE ALL BECOMING INCREASINGLY AWARE OF THE SERIOUS IMPACT OUR CLOTHING HAS ON THE ENVIRONMENT. THE FASHION INDUSTRY IS RESPONSIBLE FOR A SHOCKING 4% TO 10% OF GLOBAL GREENHOUSE GAS EMISSIONS EACH YEAR.
FOR THIS REASON, WE HAVE CREATED THIS FASHION EDITORIAL DEDICATED TO "GAZE AND HAZE."
IN THIS SERIES WE SHOW HOW RECYCLED MATERIALS, VEGAN FABRICS AND ENVIRONMENTALLY FRIENDLY PRODUCTION IS PRACTICED. WITH THIS EDITORIAL, WE WANT TO INSPIRE AND SHOW THAT ECO IS NOT ONLY GOOD FOR OUR ENVIRONMENT, BUT CAN ALSO BE WORN AS COLORFUL BOLD WINTER LOOK. SUSTAINABILITY I S NOT YESTERDAY' S NEWS, WE ARE IN THE MIDDLE OF IT AND WILL CONTINUE TO BE IN THE FUTURE.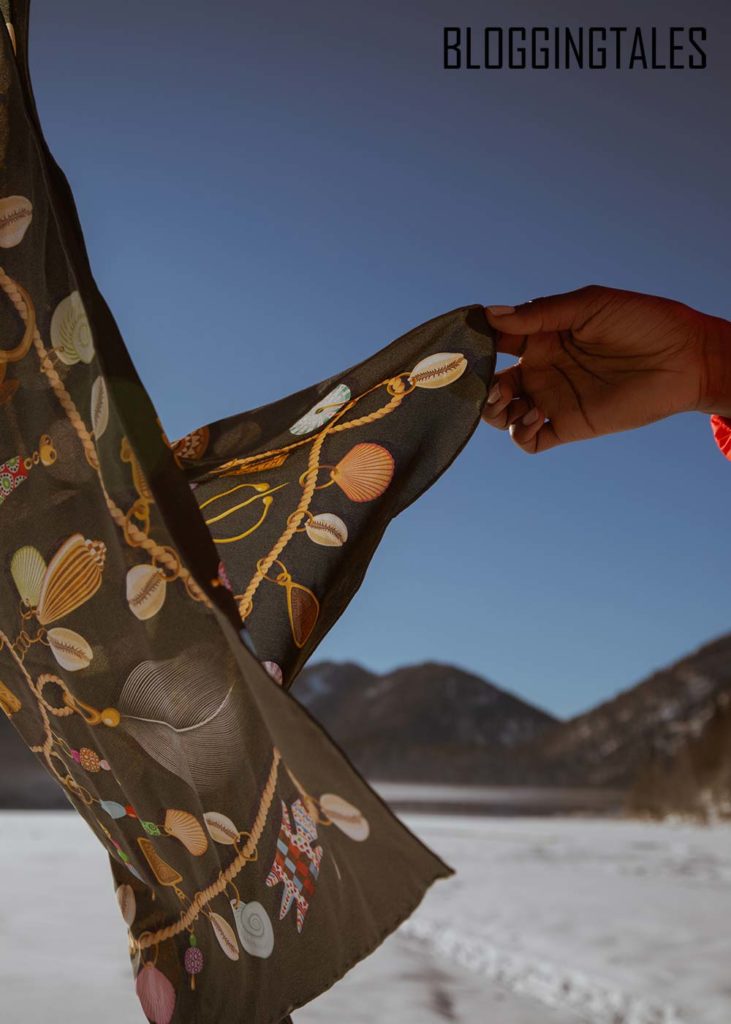 c o a t EMBASSY OF BRICKS AND LOGS
t wo p i e c e s e t STINE GOYA
s h o e s NEA VEGAN SHOES
s k i g o g g l e s SPEKTRUM
e a r r i n g TING-GOODS
r i n g s TING-GOODS
b a g PATAGONIA
j a c ke t & s k i r t MOUNTAIN EQUIPMENT
p u l l ove r IVY&OAK
b e l t ARC'TERYX
s c a r f ANATH
g l ove s PATAGONIA
s h o e s F_WDT
e a r r i n g TING-GOODS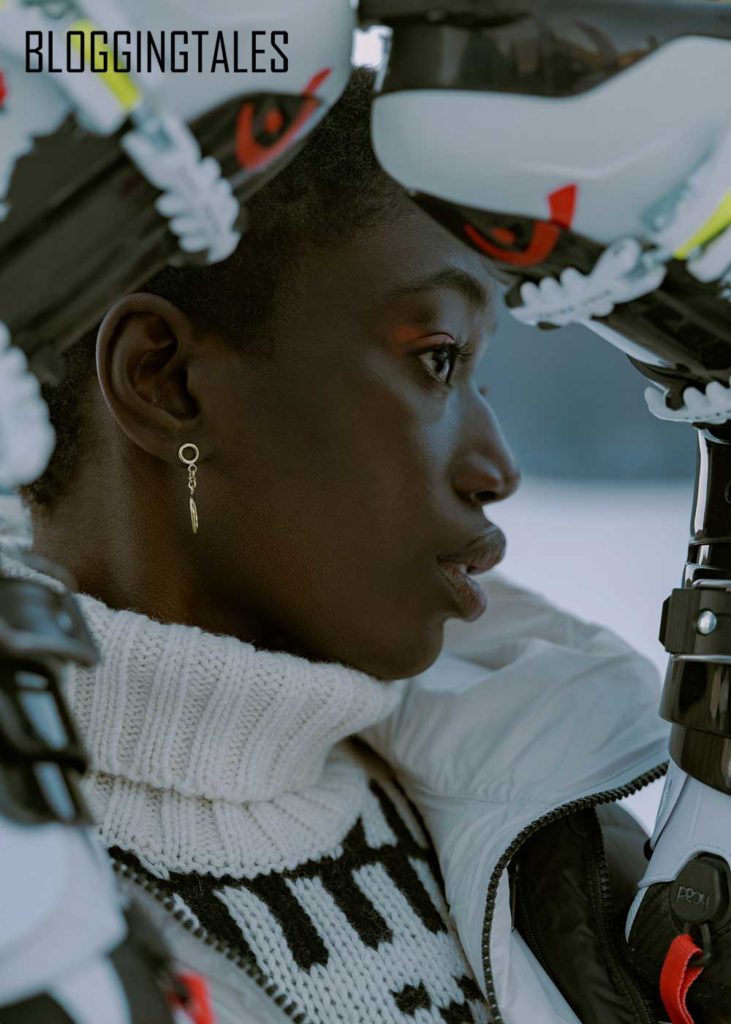 c o a t ECOALF
v e s t PATAGONIA
p u l l o v e r MADS N RGAARD
p a n t s IVY&OAK
s h o e s NEA VEGAN SHOES
s c a r f ANATH
e a r r i n g TING-GOODS
r i n g s PIKFINE
b a g ECOALF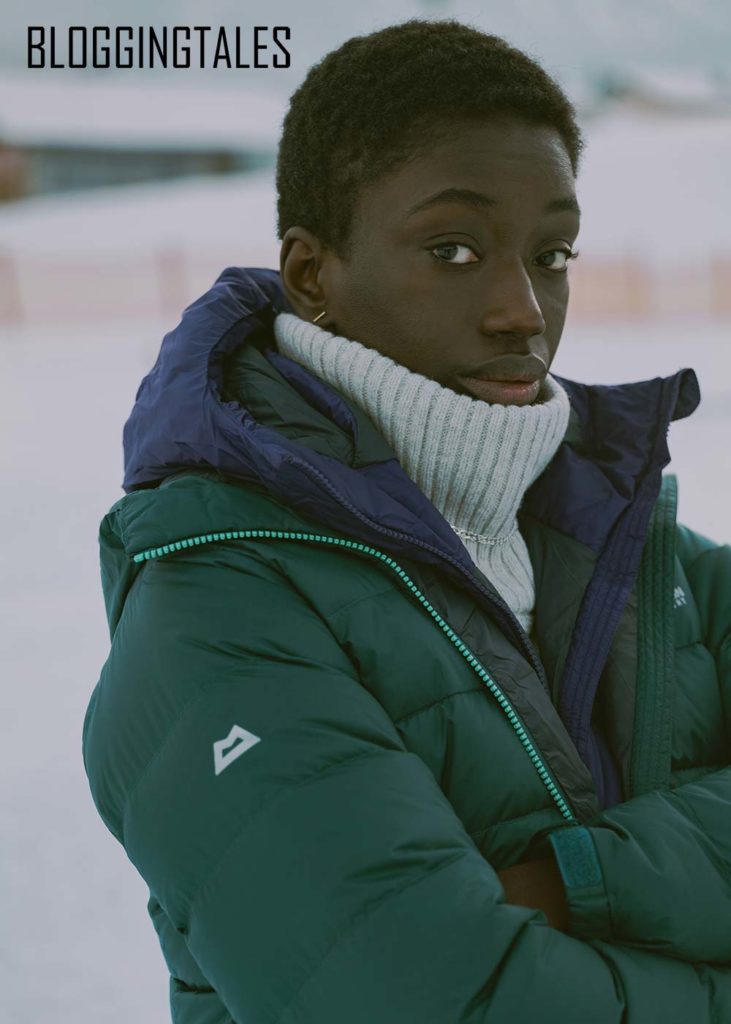 j a cke t MOUNTAIN EQUIPMENT
s k i r t SAMS E SAMS
e v e s t SELECTED FEMME
w a i s t b a g PINQPONQ
s h o e s F _WD
n e ck l a c e & e a r r i n g s PIKFINE
r i n g TING-GOODS
s c a r f ANATH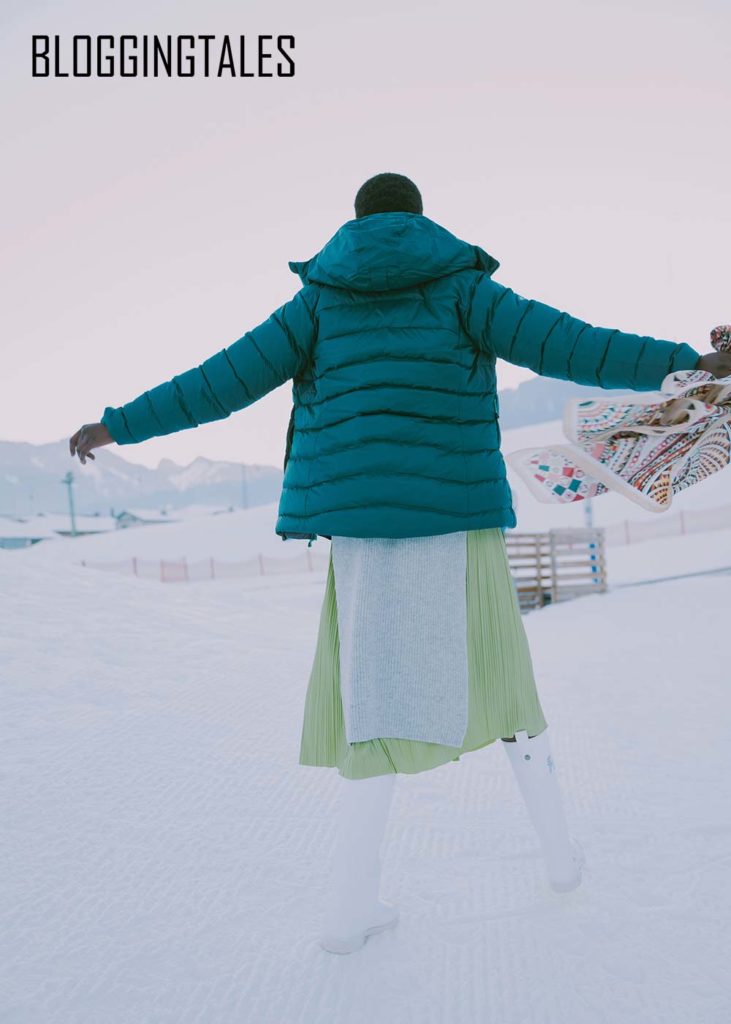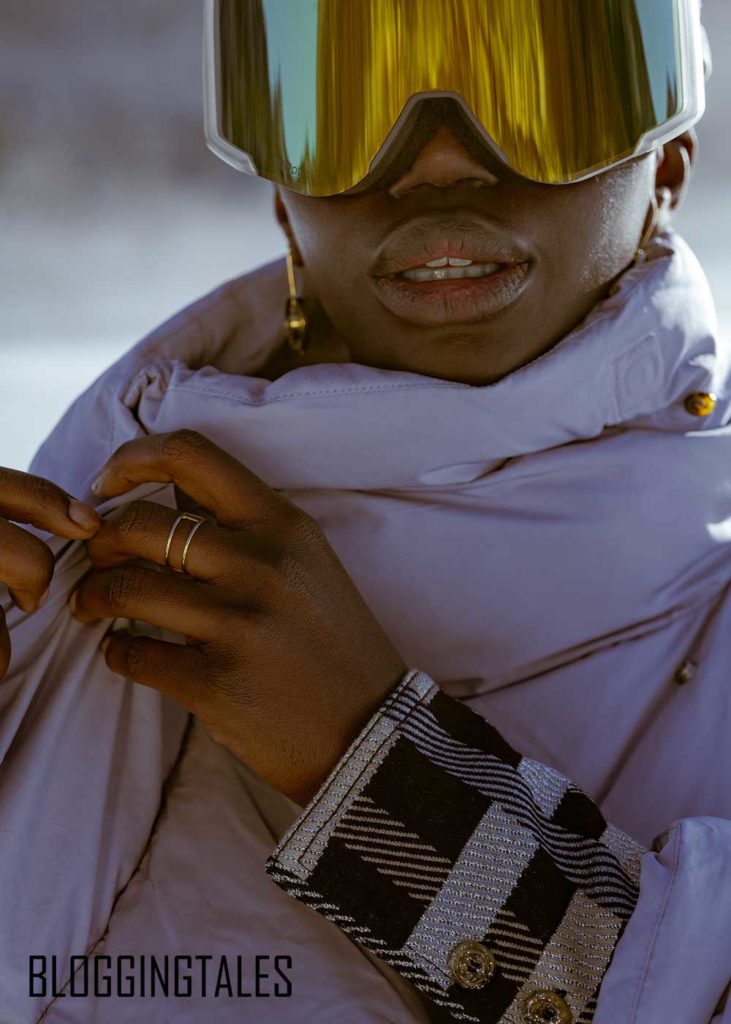 c o a t EMBASSY OF BRICKS AND LOGS
t wo p i e c e s e t STINE GOYA
s h o e s NEA VEGAN SHOES
s k i g o g g l e s SPEKTRUM
e a r r i n g TING-GOODS
r i n g s TING-GOODS
b a g PATAGONIA
c o a t ECOALF
v e s t PATAGONIA
p u l l o v e r MADS N RGAARD
p a n t s IVY&OAK
s h o e s NEA VEGAN SHOES
s c a r f ANATH
e a r r i n g TING-GOODS
r i n g s PIKFINE
b a g ECOALF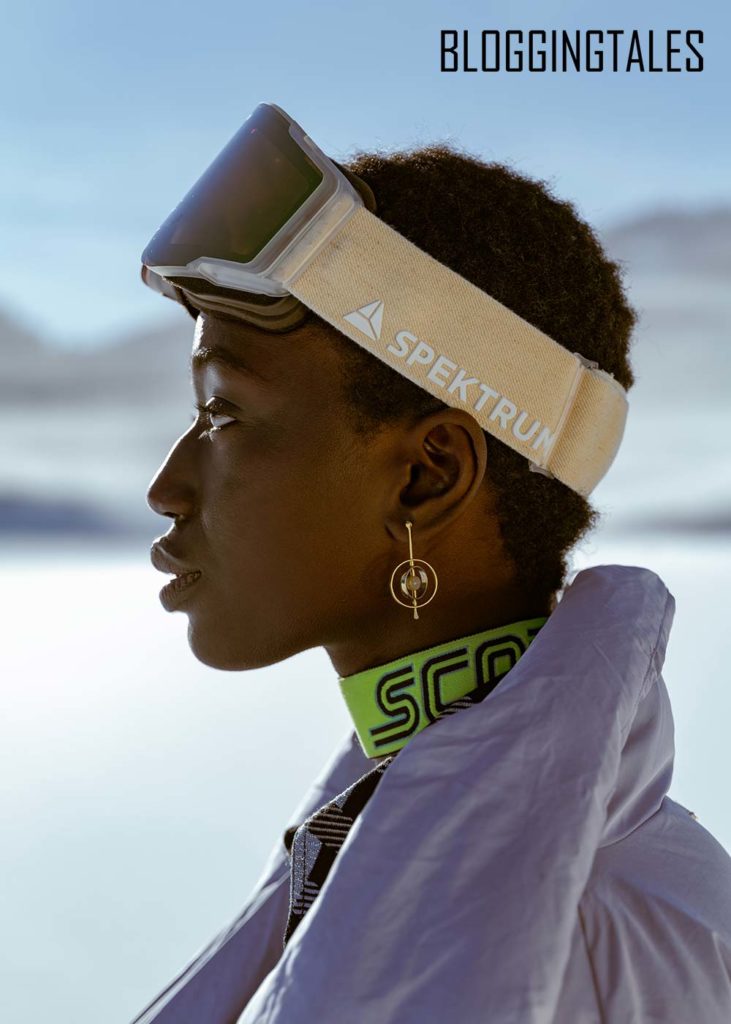 c o a t EMBASSY OF BRICKS AND LOGS
t wo p i e c e s e t STINE GOYA
s h o e s NEA VEGAN SHOES
s k i g o g g l e s SPEKTRUM
e a r r i n g TING-GOODS
r i n g s TING-GOODS
b a g PATAGONIA
model AMBA KOHLSCHMIDT (VIA MEGA MODEL AGENCY)
photography & retouch MARINA GECKELER
styling JULIA EBENBICHLER
stylingassistenz LEA HERDT
hair & make-up JULIA BACHMAYER (VIA FAME AGENCY)
skin NKM ANTIMIKROBIELLER TONER, NKM INTENSIVÖL, LA MER – CREME DE LA MERE
face & body foundation MAC
bronzer CHARLOTTE TILBURY
eyebrows KRYOLAN
lips MAC TAUPE
eyes MAC LIPSTICK